Steps for basic rating for accessibility of building entrances in VOSAP app.
In order to do the accessibility rating of building entrance of important public places, VOSAP mobile app allows you to click photos, do the access ratings (outside entrance only) and provide comments to help Persons with Disabilities with the information about accessibility.
Intention here is to create crowdsourced database of such access ratings of important public buildings to help with basic information with photographs and comments and geo tagged so in the map, one can find accessible bank, ATM, post office, restaurant, bus stations etc.
Please follow the steps mentioned below. VDO – https://www.youtube.com/watch?v=0l-nOzRHrME
Step 1: Download Voice of SAP application from App Store or Play store with link mentioned below:
Android: https://goo.gl/CRjw1j
Step 2: Login to the mobile app with google ID (gmail) or FB ID. Please accept, "Allow" every pop up window
Step 3: Now on Home screen, click on "Buildings are rated" to open tab to click photos.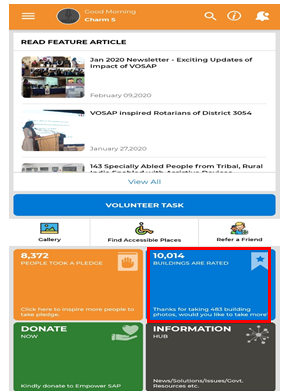 Figure 1: Click photos selecting buildings are rated tab
Step 4: Now enter the name of building in "Name of Building". You will see address is populated automatically.
Make sure your "wifi" is ON in your mobile app for accuracy of building address to be populated automatically.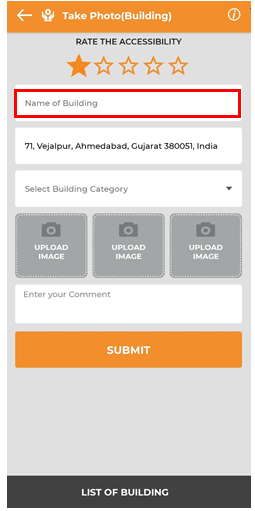 Figure 2: Enter name of building
Step 5: Now select the applicable category of building in "Select Building Category". Categories will be as mentioned below:
Bank/ATM

Bus Stop/ Public Transport

Cinema/ Park/ Entertainment

Government office/ Court

Hospital/ Clinic/ Pharmacy

Hotel/ Resort/ Lodge

Office Building

Place of Worship
Post office/ Courier

Residential Building

Restaurant

School/ College

Shop/ Shopping mall

Others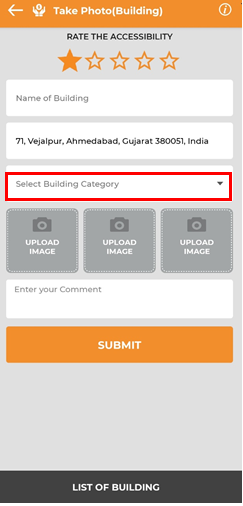 Figure 3: Enter category of building
Step 6: Now click photo by selecting "Upload Image". You can add maximum 3 photos in same post for a building. 3 photos needed many times to give idea of building, lift in behind the building or in parking etc.
Photos should have following mentioned criteria:
It should show the name of building, where possible

It should show entrance clearly

In case of location at first floor or higher, it should also show path how to reach there. If lift is there – go there and take that photo

Photo should not have any person in that – only building entrance

Photo must be taken from not more than 30 ft of distance and must be clearly visible

Photo must not be taken in evening or night – day light is required

It shouldn't cover entire complex by which there could be no idea of accessibility for SAP.
Make sure your "wifi" is ON in your mobile app for accuracy of building address to be populated automatically.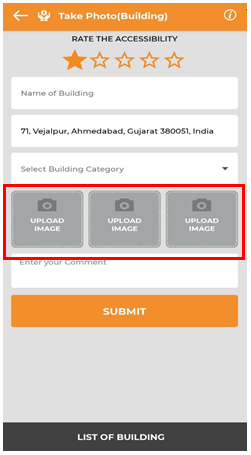 Figure 4: Upload Photo
Step 7: To add comment, mention it under "Enter you comment". This field helps Divyangjan, Specially Abled Person to understand better about accessibility. You can enter in English or your language – our admin will update it.
Make sure your "wifi" is ON in your mobile app for accuracy of building address to be populated automatically.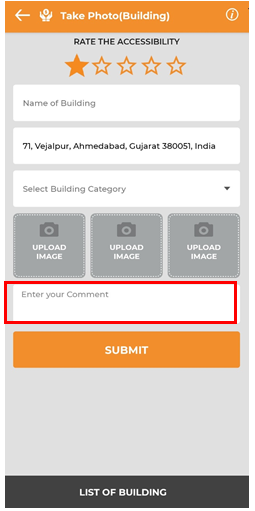 Figure 5: Enter comment
Step 8: Now rate the building entrance by selecting stars in "Rate the accessibility". In order to provide rating for any building the criteria are as mentioned below:
No ramp or lift or hand rail or accessible toilet or large letter boards/ signs or parking for SAP. – 1 star

If handrail is there but no ramp – 2 star

If handrail and ramp is there but the ramp does not have proper angle – safe for wheelchair to go (less than 1:12, 8 to 10 degree max) – 3 star

If ramp with proper slope, angle is there but no hand rail – 4 star

Proper slope of ramp, handrail both are there with signage, tactile etc. – 5 star rating of such building entrance. Mention on comments that tactile for blind, signage are there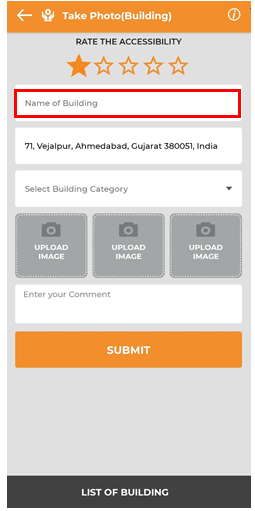 Figure 6: Rating of photo
Examples of photos with suitable star rating are as shown below:
Star 1: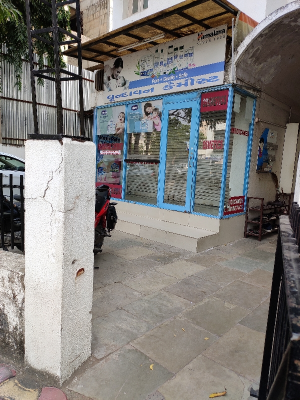 Figure 7: 1 star rated photo because of no accessibility
2 Star rating building entrances – hand rail is there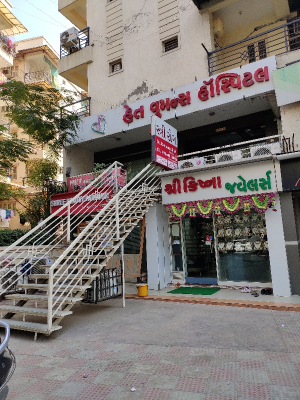 Figure 8: 2 star rated photo having railing only
3 star rating: One side hand railing for the ramp – it shd be both side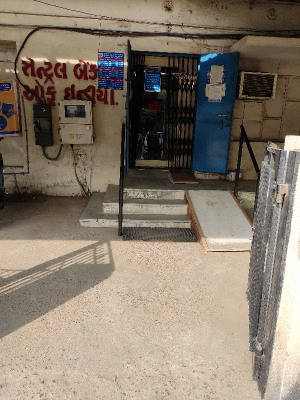 Figure 9: 3 star rated photo with small ramp and 1 railing only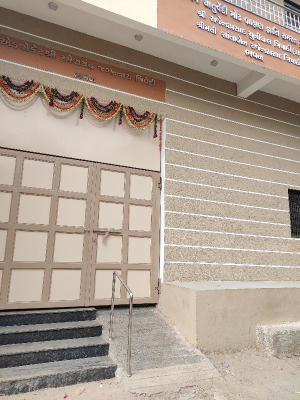 Figure 10: 3 star rated photo having improper ramp and railing
4 star rating of building entrance. Slope is proper but no hand rail to hold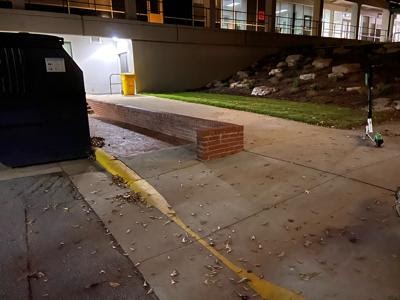 5 star rated building entrance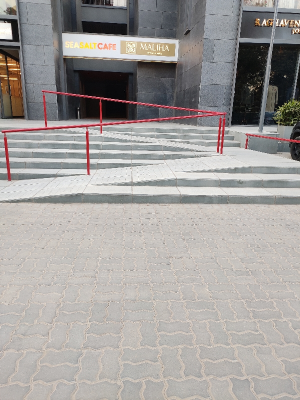 Figure 11: 5 star rated photo having proper slope of ramp, railing and accessibility for blind
Step 5: Now submit the photo by clicking on "Submit"
It will show the status bar of % upload and if network is slow, do not worry, when you are in fast speed data network, it will ask you again to upload!
Upon successful submit – you will see pop up message that it is pending admin approval
After Admin has reviewed, either it will be approved or you will get email with query if admin can not understand your rating or photo.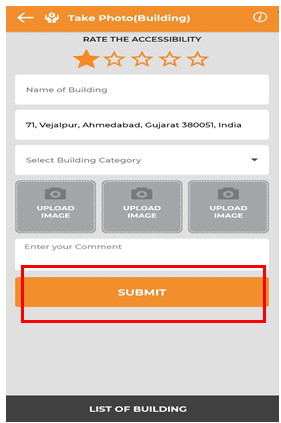 Figure 12: Submit photo
Congratulations!!! You have made a difference in the society by promoting accessibility.
Disclaimer: VOSAP takes no responsibility for absolute accuracy of accessibility ratings of building entrance as this mobile app and platform is created for volunteers in a crowdsourced model to educate people, spread awareness on basics of accessibility with this information and intends to help people in wheelchair or mobility impairment, primarily to find accessible places from map, photos.
As building photos are taken from outside only, this information does not provide full data on accessibility inside of the building. Signage, tactile, parking and many such additional features are part of the comments field as provided by volunteers. Building owners are requested to do full rating of their building and provide valuable information in case current data has any accuracy.
As a policy, VOSAP will give priority when ratings are provided by building owners as per rating norms of VOSAP, which are updated regularly per user feedback and available on website as well mobile app.